How to improve the UX of your mobile app?
The user experience(UX) of mobile Apps is the most important factor that indicates how much you care about your users. A poor UX design can lead to an increased bounce rate. A good quality UX design makes users feel as if they are interacting with someone.
Regular updates of UX design help retain active users with more engagement time. If the UX is impressive, users like to spend more time navigating the app. If the mobile app UX is not responsive and impressive users shift to other similar apps or uninstall the app.
Designers and web developers should keep in mind that UX experience is directly linked to brand value. Poor UX experience is the main reason for the failure of mobile app download and usability. Accessibility, discoverability, and efficiency are the key factors for interactive UX.
A refreshed UX look makes the user feel relaxed and it always pays off. The mobile app UX optimization is tough but crucial for your business to sustain itself in the competitive market.
Table of Contents:
Introduction
Why good mobile UX is important for your business
Why invest in User Experience Design?
10 ways to improve the UX of mobile app

Keep your App design simple
Navigation
Minimize content
Text and images
Optional registration process
Add recommendations feature
Mobile app session recordings
User Testing
Expert evaluation
Feedback and support

Conclusion
Introduction
UX Design stands for user experience design is an approach to provide a satisfying experience to the application user. UX design matters a lot because a user do not like to use apps with boring and outdated designs, they tend to uninstall the app. So it is important to retain active users and drive sales growth.
Why good mobile UX is important for your business
The user experience matters a lot for online shoppers, it reflects the neatness of your virtual store. No one likes to shop from an ugly store. A good mobile UX provides a delightful experience for end users, everything listed on your store should be easily accessible to the user with impressive design. The target audience and brand should be considered while designing UX.
An app with a unique and impressive UX can boost your app download and give brand recognition. Hundreds of competitors are available in the market, but an impressive UX design makes you a front-runner.
Tip – If you want to beat your competitor, update your mobile app UX regularly. This makes users feel that you really care and the app is alive.
Why invest in User Experience Design?
Increased Sales
Shorter Development Cycle
Increased Customer Loyalty
Lower Development Cost
10 ways to improve the UX of mobile app
There are many ways to improve the UX of the mobile app but here we will discuss 10 major ways to retain engaging users and drive growth.
1. Keep your App design simple
The app design should be simple and charming without any obstacles while using it. Users should not get frustrated using the app. A combination of light background and dark text and vice-versa make reading easy. Keep in mind the user's goal for using your app.
2. Navigation
The users should be able to access other pages easily with simple and logical navigation. The navigation button should be at the perfect place on the screen that can be easily clicked while using a mobile device with single hand. People hold smartphones differently so they should also be able to switch it to 'left palm mode' and 'right palm mode'.
3. Minimize content
Minimizing content doesn't mean that the screen should be empty. Smartphones have a small screen compared to tablets and desktop screens. The minimizing technique helps add only suitable content that is required by the user. Other useful content can be displayed in a different section.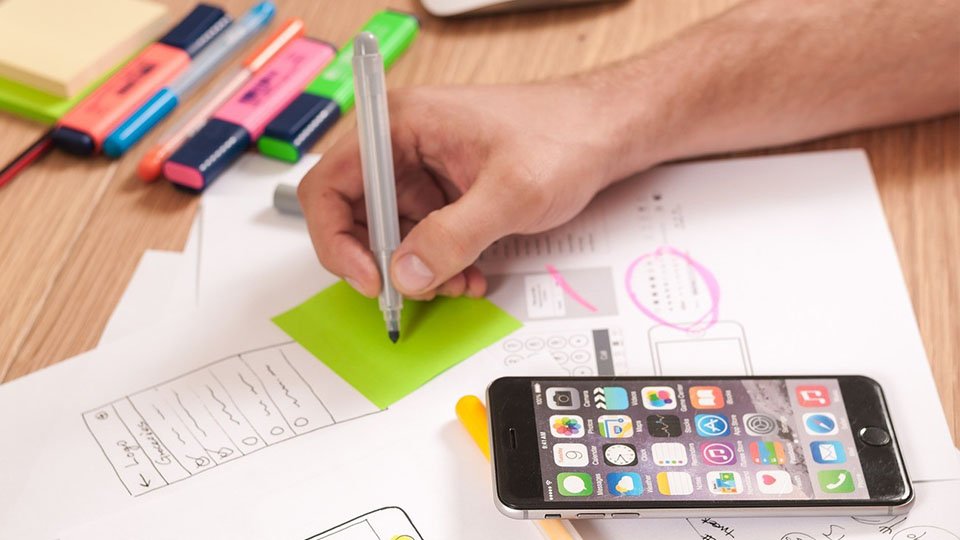 4. Text and images
Rich media files such as images and videos play an important role in user experience. Successful branding cannot be achieved without them. The font style, size, and padding matter a lot, it should enhance the design and reading experience.
5. Optional registration proces
Even though your mobile app requires registration, make it optional if the user is not engaged with an account-related activity. People register only on the app they trust and trust takes time. They should get the option to register later.
6. Add recommendations feature
Users should feel as if they are interacting with someone virtually. A recommendation functionality enhances the UX and this should be closely related to their search.
7. Mobile app session recordings
With app session recording, you understand user behavior and interests deeply. You get detailed insight about every click, scroll, navigation, etc.
8. User Testing
A technical approach to improve mobile app UX; also called beta test. However, this is applicable only before the launch or during the developmental stage. The pre-released mobile app is tested for UX performance by deploying on different smartphone models or giving access to a bunch of random people for a certain period of time. The performance is documented in the form of reports and the mobile UX is improved based on these reports.
9. Expert evaluation
A team of experts periodically evaluates the performance of the mobile app considering user UX needs in the mind. From content quality to usability to debugging errors experts resolve them. They also suggest design ideas for future updates.
10. Feedback and support
Understanding user experience is crucial. There might be a technical error that may restrict app performance on the device, feedback from the user help identify and troubleshoot error.
Users can either report it via email, raise it within the app, or write in the review section of the Play Store about their user app experience.
Conclusion
Spending on UX design is rewarding; a good UX design draws almost a 75% increase in sales. Happy users talk about the app and refer to it. UX design is necessary to engage users, increase app downloads, drive more sales, and reach more target audiences. UX design shouldn't be ignored mainly if your intention is to beat your competitor.