Christmas Celebration 2020 at Angika Technologies Private Limited
So as the winter fest countdown begins with Christmas on 25th December, the most awaited festival for all generations- Young or Old. Angika Technologies, the renowned web solutions in Bangalore too celebrated the occasion with its employees in It's both locations in Ranchi (Jharkhand) and Bangalore (Karnataka).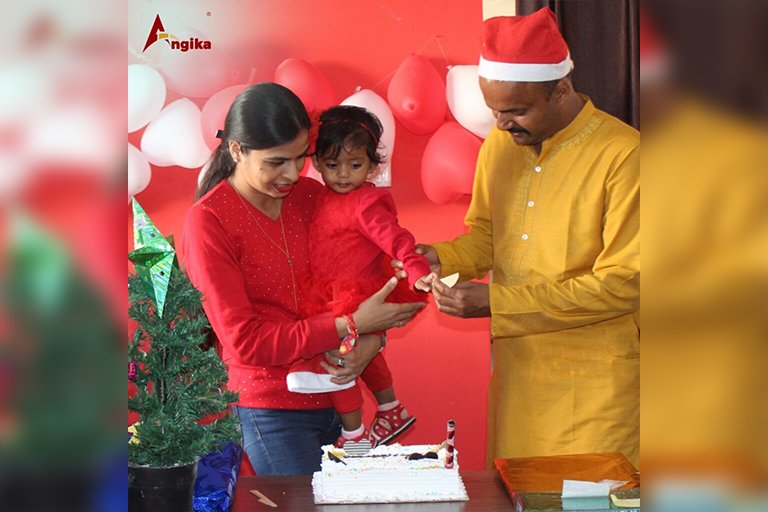 t was recommended for all to come in ethnic dress code with specific hues on that day. The offices at both locations were decorated with red and white balloons with a small Christmas tree. All employees looked different compared to regular working days. The environment was full of festive fervor and a delicious Christmas cake was cut in the evening at a small cozy function.
The best part of the day for which everybody waited curiously was the fun activity- the Secret Santa game. The game began a week earlier when present employees had chosen small chits with each other names written on them and gifts were supposed to be exchanged within themselves. On the 25th evening, it was to be revealed who was giving a gift to whom. So the interesting game began, and most of us were amazed to find amazing gifts with twisted hints that indicated his or her secret Santa and the Secret Child.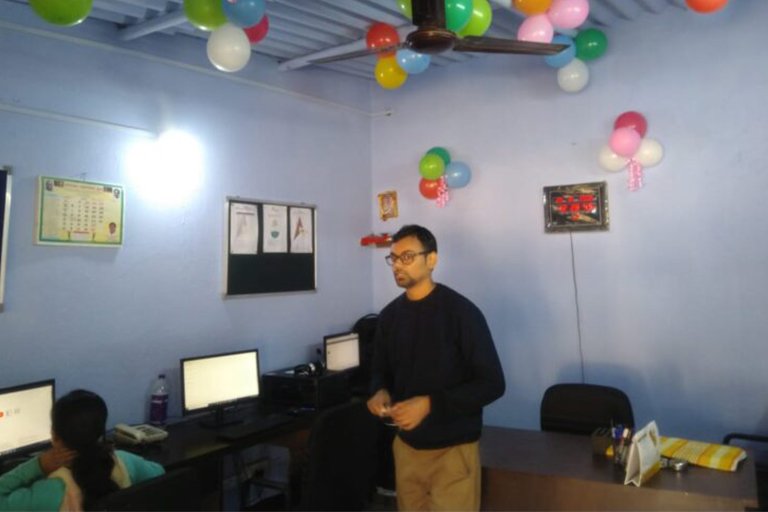 After the activity got over, a snack party was held and the joyous day got over following a 2 day long weekend on 26th and 27th Dec 2020.