Launch of Envirosurvival, an online magazine
Envirosurvival is an online magazine written by a team of engineers and environmental experts with the aim to educate and make people aware of the impact of excess human activities on the environment. The initiative was taken by the Genex Utility Management Private Limited as a part of Corporate Social Responsibility. The online magazine was launched by Dr. Ashwath Narayan C.N, Deputy Chief Minister, Government of Karnataka in the presence of Managing Director Mr.Jeevan K Raj and Director Sreepriya Jeevan on the World Environment Day.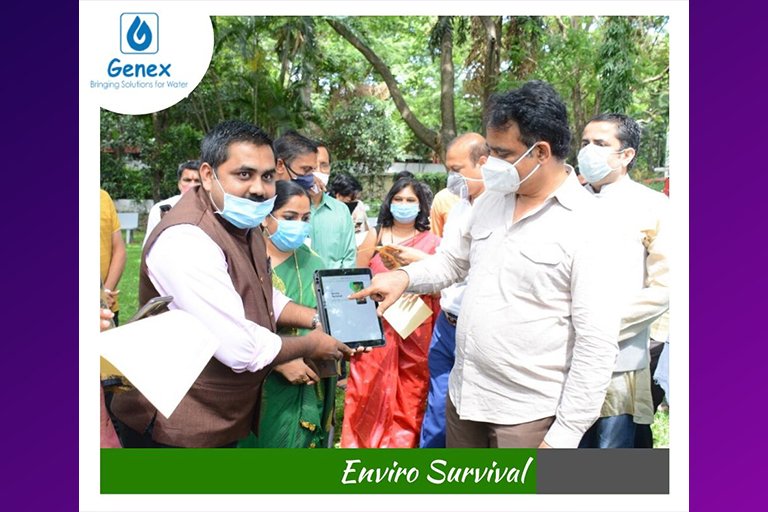 The magazine is available on the website www.envirosurvival.com and can be browsed and read easily . It is compatible with both desktop, laptop and mobile views. The content is written at an intermediate level of understanding with some research concepts. The Magazine has the following titles:
Why the Modernization of Sewage Plants in India is important?
Industrial Waste Generation and Management in India
Water pollution and the necessity of recycling
NGT/CPCB Guidelines
Retrofit of existing STPs with MBR Technology
Real-Time Monitoring
Innovations in STP with Automation
How we Benefitted using Smart Monitoring
Angika Technologies Private Limited, one of the best Web Development and Digital Marketing Agency in Bengaluru had a role in building the website and designing the online magazine as it has a strong business bond with Genex Utility Management Private Limited. The website was designed by the web developers of Angika Technologies headed by Mr. Prabhakar Kumar Singh and the magazine design was done by Mr. Pradeep Kumar N S. Last moment work effort on launching date by Mr. Pradeep Kumar N S and Ms. Priyanka Chakraborty was wordless. The design was done in a creative way such that the readers feel comfortable and enjoy while reading online. Within a few days of its launch, the authors received good compliments and feedbacks.