Content marketing strategy guide
For every step, we plan to go ahead, before that we need a strong strategy. Without a strategy, success or failure is just a matter of luck – and your risk can waste all your efforts.
Content marketing also needs a proper systematic strategy to build a strong network and Return on investment. Content marketing is the multiplying process of valuable and relevant content. A well-executed content marketing strategy is a great way to promote your brand. And, ideally, make your business stand out when it's time for customers to shop.
Let's take a deeper look at what content marketing strategy is and what we need to build the strategy.
What is a Content Marketing strategy?
Content marketing is a marketing strategy used to attract, engage and retain audiences by creating and sharing relevant articles, videos, podcasts, and other media. This approach establishes efficiency, promotes brand awareness, and keeps your business top of mind when it's time to buy what you sell.
Examples of Content Marketing strategy?
Blog posts
Videos
Podcasts
Newsletters
Emails
Social Media Posts
Ebooks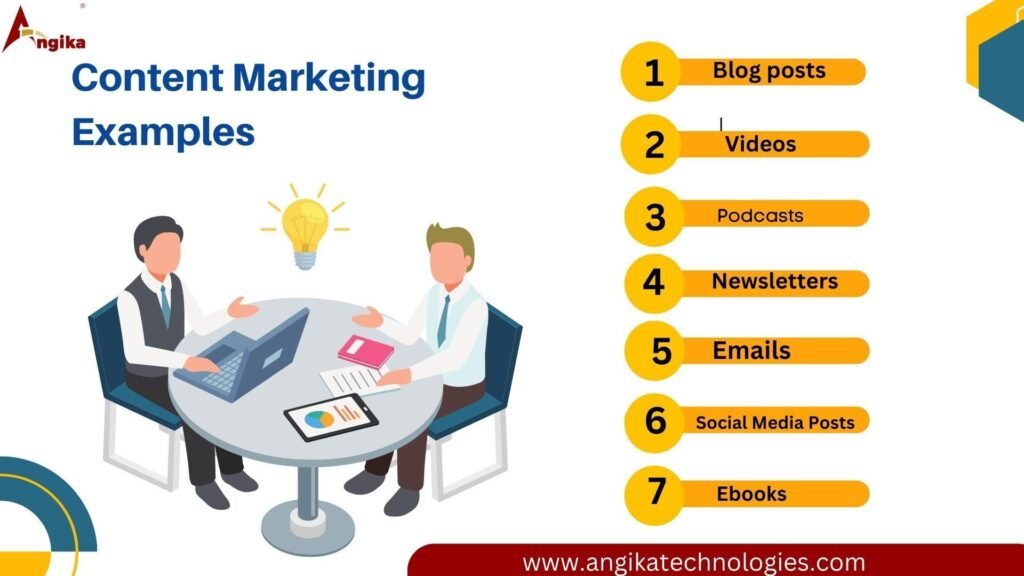 Now that we've gotten the definitions of content marketing out of the way, let's talk about why it's important to have a content marketing plan in the first place.
Why is the strategy needed in Content Marketing?
A content marketing strategy helps you reach specific goals, define clear indicators of success, and create processes for specific enhancements. It's more effective than randomly creating content and hoping it works.
Other Benefits of Content Marketing strategy
Visibility: The more consistently you post, the more subscribers you will attract. Provide educational, relevant content that addresses users' awaiting points.
Leads: As a good content marketing strategy drives traffic, it can also drive leads.
Authority: The more useful content you share along the way, the more people in your niche will see you as an authority.
Engagement: Loyal customers are often repeated customers. Engage with people who comment or respond to what you share. Means don't lose the customers who always supported you.
Budget: If you can prove your marketing success, it will be easier to ask for a bigger marketing budget in the future.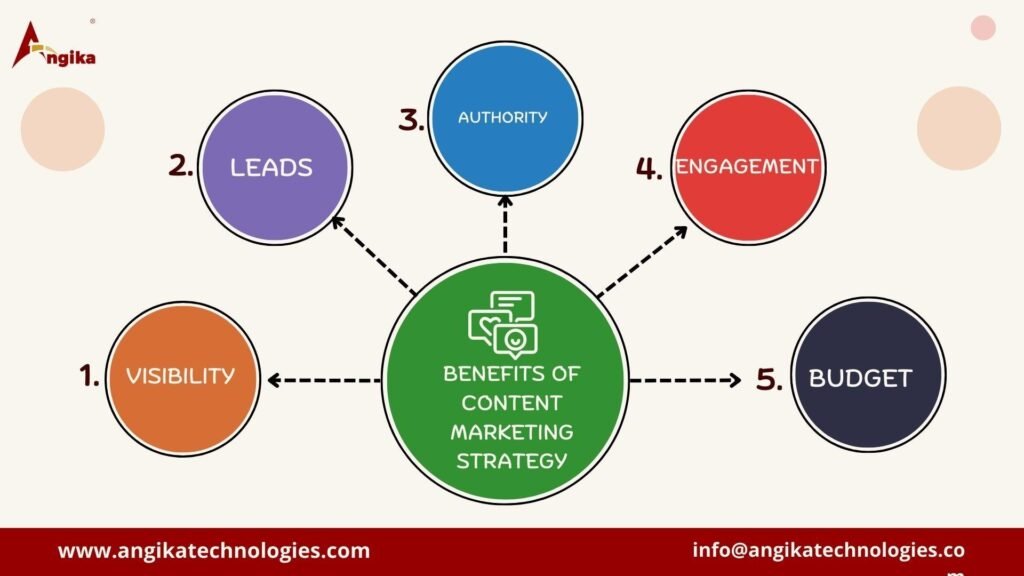 Elements of a Content Marketing Strategy
An effective content marketing strategy requires the following key elements that will help make your strategy successful.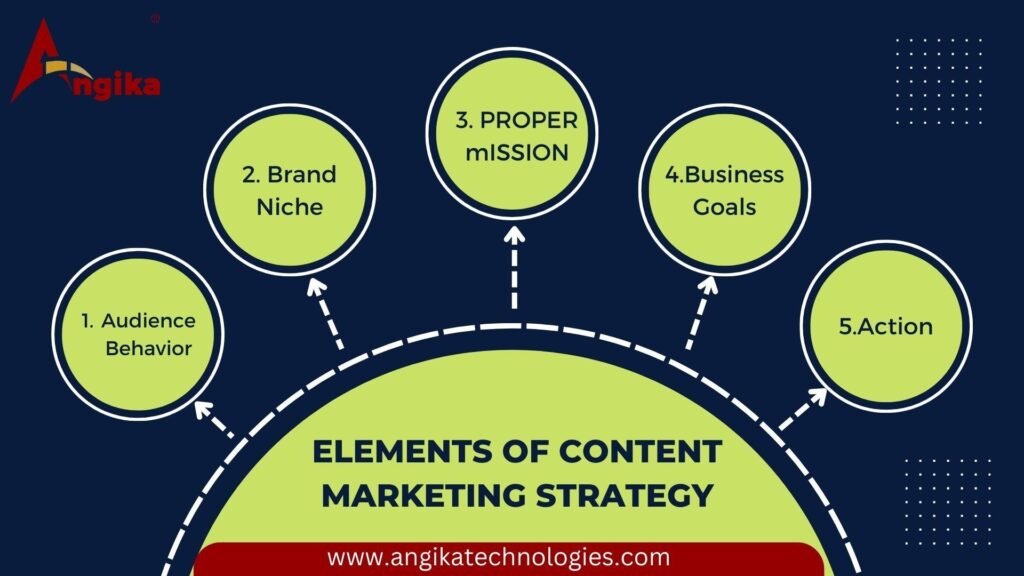 1. Audience Behavior
It's hard to tell your brand story if you don't know who wants your brand. That's why the first step is to identify the audience you want to target.
Below are some ways you can implement to know your audience..
Survey your existing customers
Research industry trends
Identify who you don't want to target
Keep an eye on who your competitors are targeting
Once you know your audience, you can use your strategy as per their choice because without them your strategy will not work. A formal persona will help you communicate clearly and concisely to your audience and your stakeholders.
2. Keep your audience aware about your niche
A brand story is a summary of your company's history, mission, the reason for being, and values.
Defining your brand history can help you identify the right messages and things to talk about with your content. This will help you go in the right direction. in your content marketing strategy.
Your Brand should focus on the below-mentioned points:
Your brand's top customers and their goals and challenges
Your brand personality
Your brand's core purpose and core brand values
Keeping your brand niche in mind when creating content will create a consistent experience for your audience and create the right image across all your content marketing channels.
3. Brand's Mission
To establish your business in front of everyone, you should focus more on uniqueness. In other words, what unique information you can provide to your customers compared to your other competitors?
This will help you create a content marketing strategy that differentiates you from your competitors.
Another important element that should be included in your strategy is your content marketing mission statement. You should provide a brief description of why you are creating the content and who might benefit from it.
Make sure your content marketing mission statement includes the following elements:
Audience: To whom you are targeting?
The benefit: What are the benefits user will get through your content
4. Business Goals
Providing value to your audience is a critical component of a successful content marketing plan. But in addition to attracting new readers and followers, content marketing will drive your business forward.
To begin, identify the business goals your company needs to achieve and determine how content marketing will bring your company closer to those goals.
5. Action
Finally, include your core content marketing campaigns and initiatives in your content plan. Using an official content plan will help you reflect on each stage of the content marketing strategy individually.
Follow the below steps:
Content topic should be changed for each campaign
Before publishing, determine the content format
Select the channels you want to share.